An RV can feel a little like a suitcase: even the biggest and roomiest can quickly get crowded once you start putting your stuff in it! Thankfully, changing your mindset and adopting a few good packing strategies can help you reclaim the space in your new or used RV (and your suitcase). Here are some tips for making your RV more spacious. No affiliate links here – just some suggestions and starting points. Shop from your favorite retailer!
Use Vertical Surfaces
Reduce clutter in drawers and cabinets by making good use of wall surfaces and hanging organizers. For the kitchen, use a wall-mounted utensil rack to organize your tools.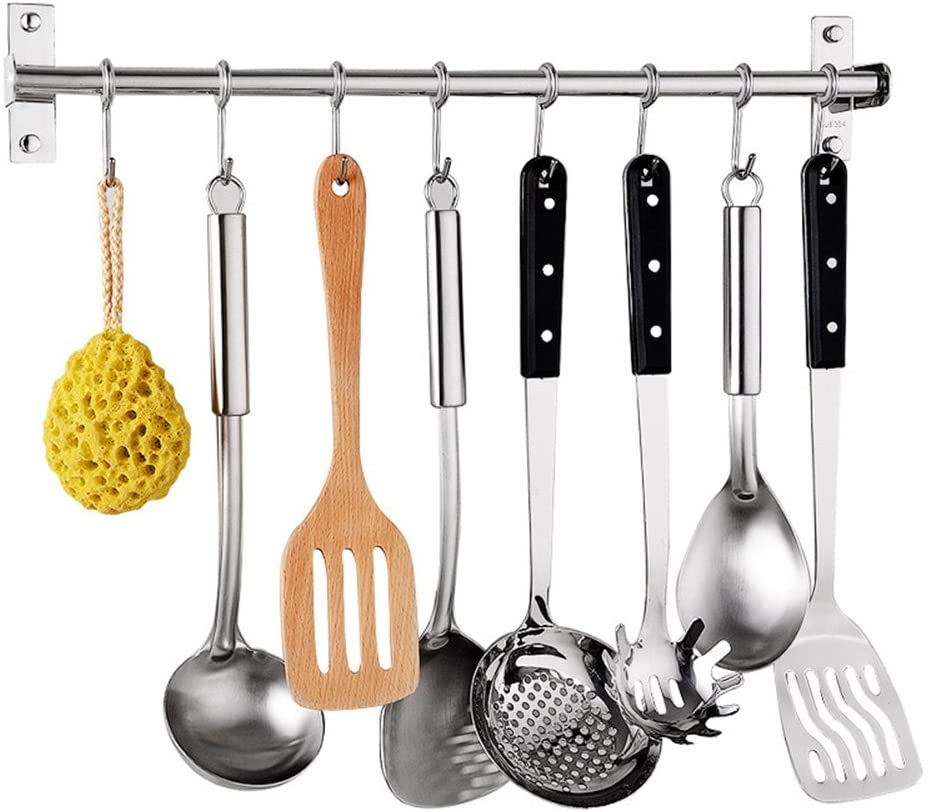 And use a space-efficient drying rack to keep your kitchen hand towels neatly organized.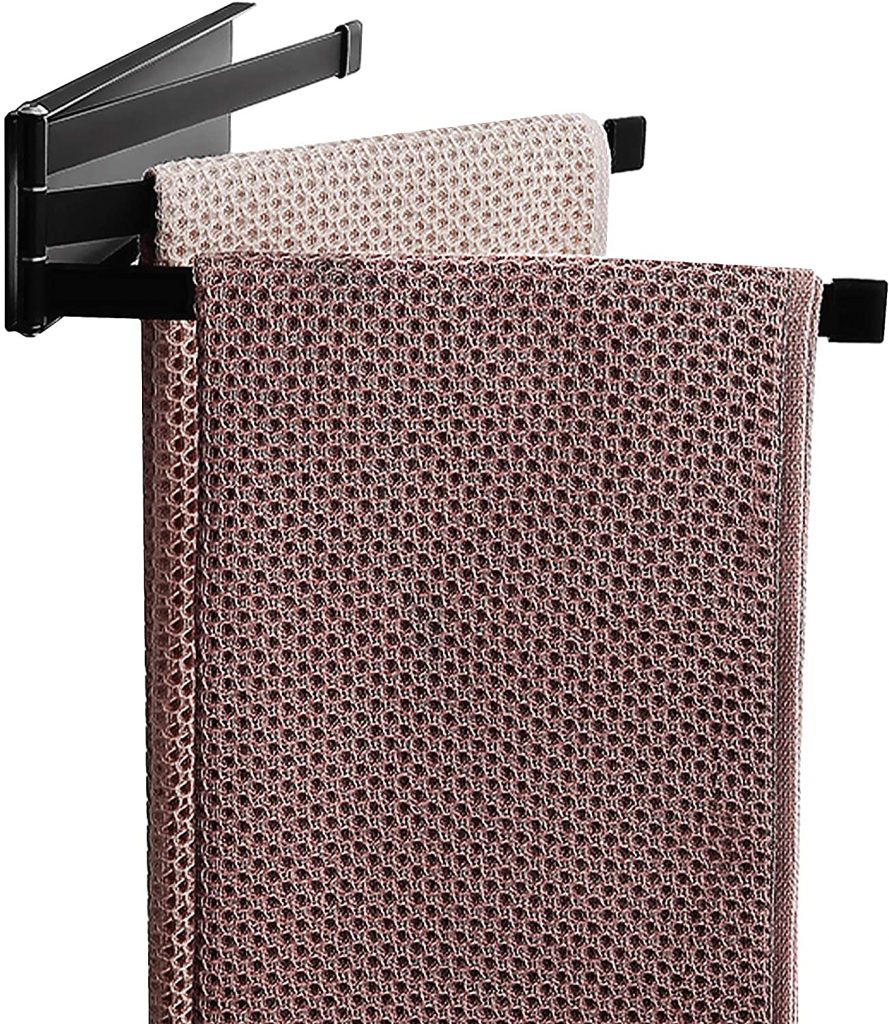 Speaking of towels…no linen closet? No problem. Use a wall-mounted towel rack to store your bathroom linens, reclaiming bathroom cabinet space for essential toiletries and medicines.
Multi-Purpose Everything
A tool that does 3 or 4 jobs takes up less space than 4 different tools doing one job each. Think multipurpose when buying and packing your camping tools. They'll take up less space when you're loading your RV, and when you need to use it, you won't be looking for multiple different items – you'll have everything you need within arm's reach, and all in one multitool.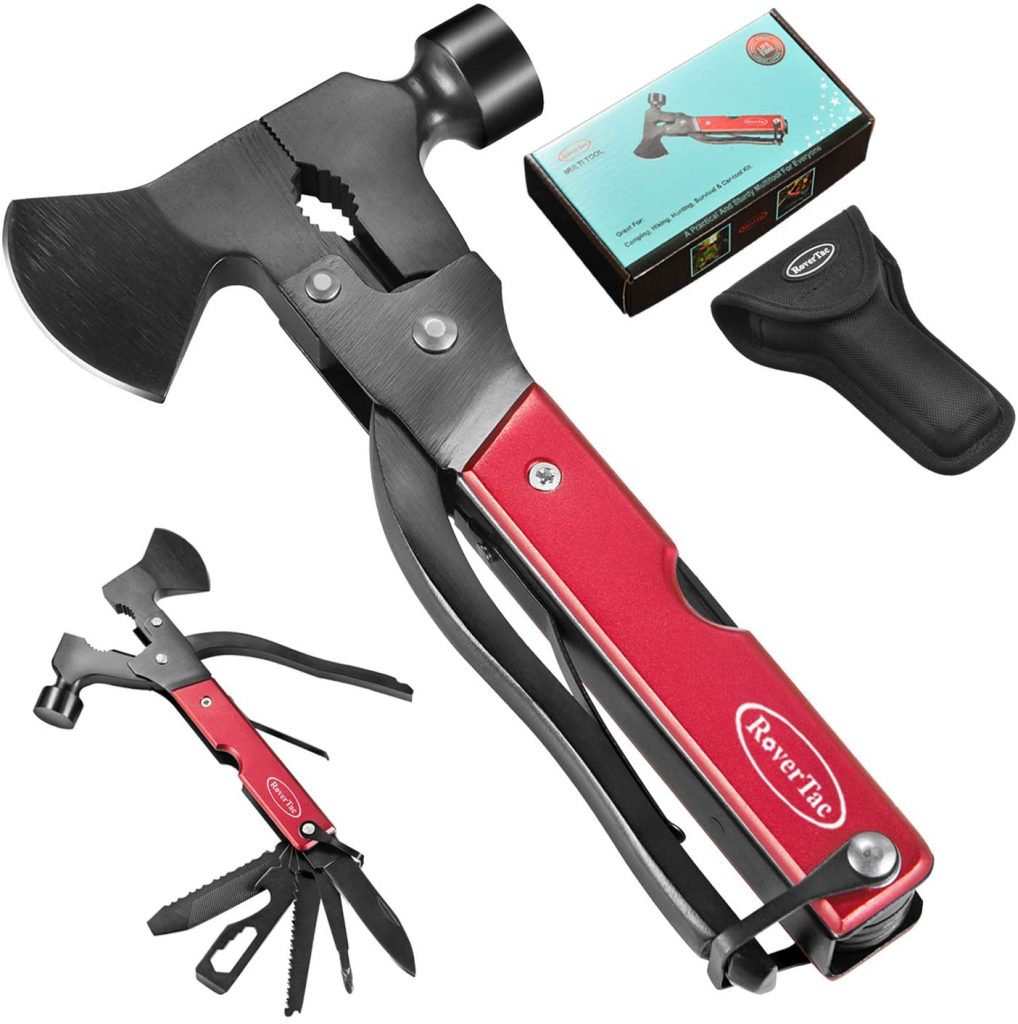 Maximize Storage
Anything that doubles as storage will help in making your RV more spacious! Many of our new and used RVs for sale offer smart storage solutions, like storage drawers under dinette seating or compartments under the Master bed. A kitchen island may take up some floor space, but it offers a ton of vertical storage, so you get the most bang for your buck. Ask us for our best recommendations on RVs with great storage!
Brighten it Up
Whether it's the color of paint, furniture accessories like throw pillows and blankets, or wall décor, light colors make a room look bigger. Change out window treatments: trade curtains for retractable blinds. Add a standing lamp to a dark corner to brighten up that space and make it more useable.
Choose Packable Items
When choosing camping gear, choose items that collapse easily and pack small. Look for the word "packable" on a lot of items. This is a good indicator that the gear can squash down into a small, lightweight, and space efficient version.
Shop Smart
If you're just now starting to shop for a new or used RV, or looking to trade in your unit for an upgrade, make it a priority to look at floor plans that offer smart storage solutions. We're ready to help you choose a great RV at a great price – and one that can maximize spaciousness. Contact us today. Now – go pack that suitcase!