Celebrate independence in a new or used RV from Wilkins! Summer is in full swing, so why not pack your bags and hit the road? RV and discover that no one beats Wilkins RV!
Let Freedom Ring
Let 2021 be a summer of independence and freedom as traveling restrictions are lifted and you can go almost anywhere again! And we offer competitive RV financing (get started here) so you can enjoy the freedom of easy, affordable payments!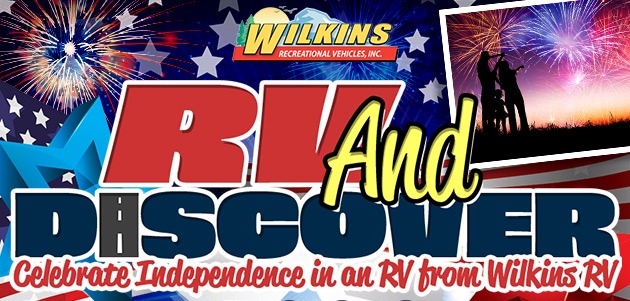 The Largest Selection – At the Lowest Price!
Wilkins offers a huge selection of new and used RVs at unbeatable prices every day! Shop from our fantastic inventory starting here: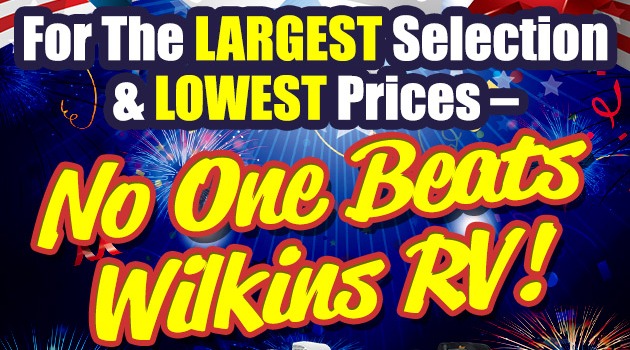 Sell Us Your Used RV!
If you're ready to sell or trade in your used RV, we're ready to take it off your hands! We're currently looking for 2015 or newer fifth wheels, travel trailers, and motor homes. Get started here if you're wanting to sell your used RV!

Try Before You Buy
We're sweetening the prices on our RVs for sale all the time! There are plenty of things to consider when shopping for an RV:
Is it the right time to buy?
Is the price right?
How do I know which kind of RV my family needs?
You're in luck – we offer RV rentals! Renting an RV is a great way to dip your toes into RVing to see if it's right for you, as well as learn the ropes of traveling. It's also perfect for trying out different kinds of RV to see which type suits your family best. And the best part? When you rent an RV from us, we'll apply your rental fee to a like-kind unit if you decide to buy! Check out our RV rentals here.

Whether you're looking buy a new or used RV, sell us your pre-owned RV, or even rent an RV, we want you to have a summer of freedom! Contact us today!