It's soup season – what are you having tonight? My favorite dishes are those that can be ladled into a bowl and eaten with a spoon, so once cold weather hits, I always have a pot of something simmering on our stove or in my slow cooker. Here's an easy winter recipe you can take with you if you travel during the cold months in your new or used RV, welcome guests for the holidays, or even just as a new soup in the rotation.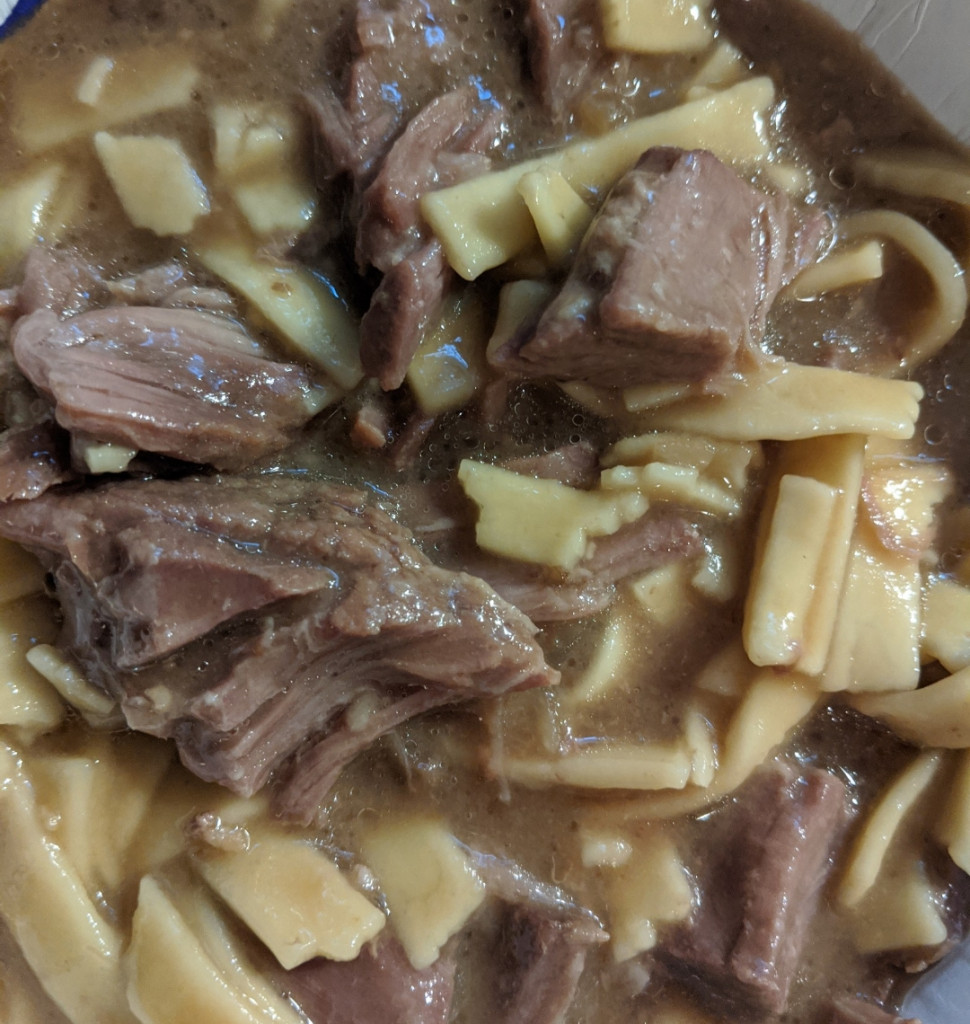 It's incredibly easy to make and is hearty and delicious – and requires only minimal prep and dishes! Try it out this week and let us know what you think!
Hearty Beefy Noodle Soup
Ingredients:
3 lb beef chuck roast
1 26-oz Cream of Mushroom soup
2 32-oz beef broth, divided
1 packet Beefy Onion soup mix
2 tsp minced garlic
1 package egg noodles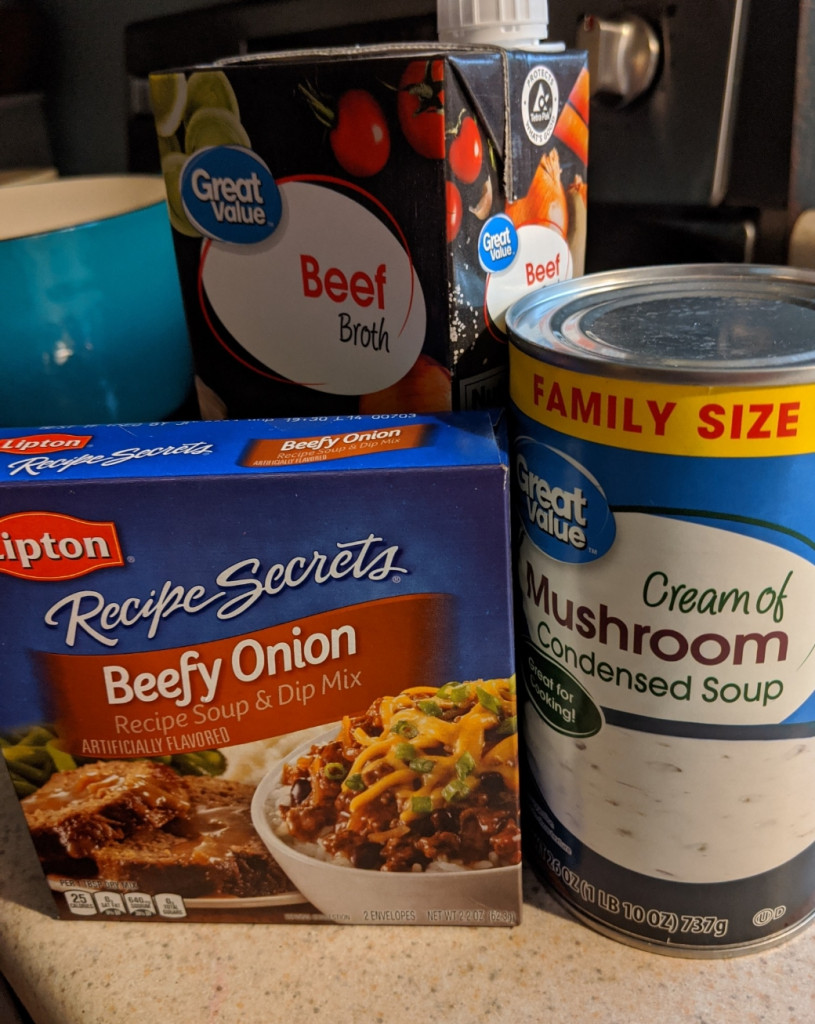 You'll also need:
Slow cooker
Can opener
Large bowl
Whisk
Let's get simmering!
Place beef in slow cooker.
In a large bowl, combine soup, garlic, half of broth (only one carton) and dry soup mix. Whisk thoroughly to make sure it's well combined.
Pour the broth mixture over the roast in the slow cooker.
Place the lid on the slow cooker and cook for 4 hours on high heat.
After 4 hours, remove the lid and shred the meat with a fork. It'll be easy, because it's so tender at this point!
Add the entire package of egg noodles and remaining carton of broth.
Reduce heat to low. Cook for one hour or until noodles are tender.
This beefy noodle soup recipe will quickly become a family favorite – and because it's so easy and delicious, you probably won't mind making it over and over!
If you plan on using your new or used RV as a guest house this season, this is the perfect soup to leave simmering in the kitchen for your guests with bowls, spoons, and a little note that says "Help yourself!" Contact us today for RV service, shopping, or financing needs.