Make it a summer to remember – take the vacations you've dreamed of in a new or used RV!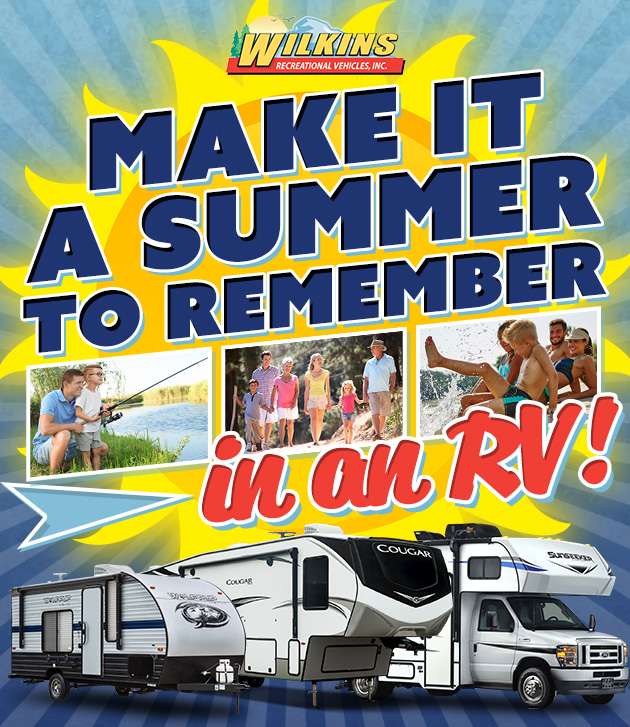 Start Traveling More Affordably Than Ever
We offer outstanding deals on new and used RVs every day, but there's never been a better time to buy! Shop from our RVs with prices starting as low as the following:
Reserve Your RV Today
You can shop from our enormous inventory of new and used RVs for sale from the comfort of your own home, but don't wait to buy! Snag the RV of your dreams and lock in the price by reserving it! Learn more about how to reserve your RV here. Our Product Specialists can help you determine the perfect RV for your family, and answer any questions you have during the shopping process! You can even shop from incoming RVs that haven't hit our lot yet!

It's easy to put down a refundable deposit to hold your reserved RV, and locks in your price so you don't pay more if the factory pricing goes up!
Sneak Peek: Coming Soon!
We have a treat arriving soon! The all new Avenue fifth wheel from Alliance RV will leave a lasting first impression on you and your family. It's a stunning, gorgeous new unit and we can't wait for you to see it! Shop from all of our Alliance RVs for sale here.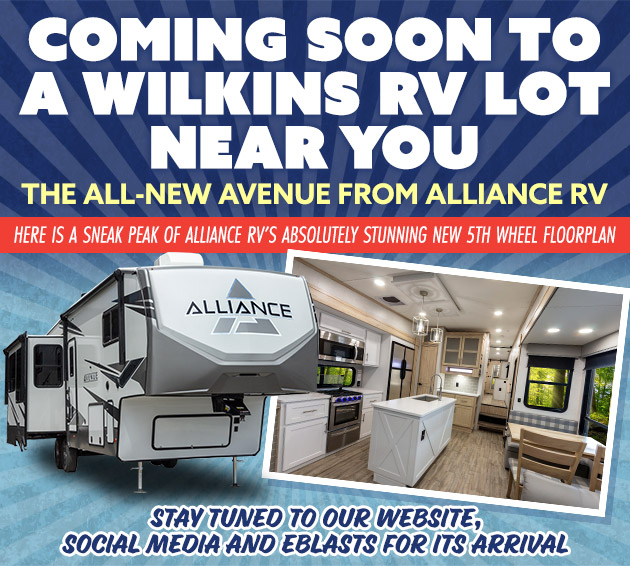 July RV Parts & Service Specials
As always, we have monthly specials in our RV service department and RV parts store. Some of our specials include a sweet deal on roof air conditioning service or great savings on a Flow Max 12V water pump. Check out our July specials here:

We want to help you get on the road comfortably, confidently, and affordably in an RV that ticks all the boxes for your family. Contact us today!