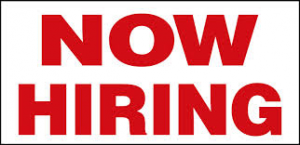 PARTS/CUSTOMER SERVICE REPRESENTATIVE:  Bath location
Wilkins RV, the area's #1 family owned RV dealer, is currently accepting applications for a Customer Service Representative to work within their Parts department.
We believe talent makes a difference.   Join an award winning team that offers excellent earning potential along with opportunities for growth, including a leadership team that appreciates your drive, skills and ability.
We're looking for someone who can make a difference, because we believe an innovative team can accomplish anything.
Job Summary: To maintain stock and sell parts and accessories helping Wilkins RV maintain its reputation as the "go to" dealership for RV'ers.
Essential Duties and Responsibilities (including but not limited to):
Providing quality customer service to all incoming customers.
Responsible for achieving monthly departmental goals in parts and accessory sales, and related profits.
Handle incoming parts related phone calls.
Plan, prepare, maintain and organize retail part store displays so that stock is readily accessible and easily inventoried on a continuous basis; also prepare seasonal displays attractively.
Sell parts over the counter to retail customers and dispense parts to shop personnel when the tech part specialist as necessary.
Maintain backorder file for all customer special orders.
Maintain appropriate levels of inventory for all items in the parts and accessory store, ordering product on a daily basis when needed.
Ensure parts sales are immediately accounted for, either as a parts sale, or billed to a repair order.
Perform shipping and receiving duties, as well as daily cycle counts.
Assist members of the sales department in obtaining special order and aftermarket parts and accessories pricing; order parts and schedule installation, as authorized by the sales department.
Seek out and investigate new prospective products for the parts and accessory store.
Maintain a level of product knowledge necessary to market retail store products to prospective customers.
Competencies and Skills/Requirements:
Must be goal and performance driven.
Inventory is maintained at the proper level and protected against theft and obsolescence.
Facilitate all actions leading to the professional management of the dealership's parts and accessory store, including coordinating all interaction between dealership and parts' customers.  The position requires a "go to" person with great emphasis on project management skills and exceptional flexibility and multi-tasking.
Must be able to balance team and individual responsibilities; exhibit objectivity and openness to others' views; give and welcome feedback; contribute to building a positive team spirit; put success of team above own interests.
Call now: 800-724-2105, or email resume to sales@wilkinsrv.com