We're ready to help making shopping for a new or used RV easier than ever with our personal virtual tours! Take a look below at our virtual tour options so you can get a fully custom and personally guided shopping experience. Shopping online for an RV has never been more convenient!

Two Virtual Tour Options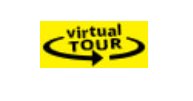 We have more than one option for a virtual tour of an RV.  If you see the yellow "virtual tour" sign, you can scroll down and press the blue "360* tour" button and click your way through a prepared virtual tour.


You can also request a personal virtual tour! Simply click on the blue "Get Personal Virtual Tour" button, which will prompt a pop up on your browser. Submit the short form with your name and contact information.

We'll contact you to set up a time that works for you, and walk you through on a personally guided virtual tour. Now that's service!
We're Here for You
We know that shopping for a new or used RV online is a relatively new development, but we want to help you make the transition to this form of online shopping easily and headache-free. No one wants to buy an RV sight-unseen, and we don't want to sell you an RV that you haven't had the ability to thoroughly over, either! That's why we're happy to give these personal virtual tours, because your satisfaction and positive buying experience is our top priority.
Got questions? We can answer them. Contact us today if you have questions or interest in any of our new or used RVs for sale, or need some assistance with our virtual tour options. We want you to be able to move forward with planning your vacations this year, and if that begins with shopping online for a new or used RV, we're ready to help!