As you plan your vacations this year, you may be trying to figure out if you can or should bring your beloved furry friend. After all, they're a part of your family, too! Leaving your pet behind for a short weekend getaway is hard enough, but a weeklong (or longer) trip is even more difficult. How do you travel with pets? We've made it a bit easier with some of our tips for traveling with pets in your new or used RV below.
Prepare Them Beforehand
In the event your pet hasn't done much traveling, get them used to it by taking a few short trips in the car in the weeks ahead of time. Pets can suffer from motion sickness, too, so allowing them to acclimate to a moving vehicle with short trips around the block or neighborhood that gradually increase in distance can really help. Ask your vet, too, for their recommendation for any medication or natural alternative that can help soothe your pet and its belly while traveling.
Speaking of the vet, it's essential to have your pet microchipped before embarking on your trip. No one wants to even think about their pet going missing, but a change in scenery, new smells, and emotions ranging from anxiety to curiosity can lead even the most loyal pet to wander. Similarly, mistakes happen. A door left accidentally open could let your pet outside without you knowing. A microchip can mean the difference in reuniting with your furry friend should something happen, so schedule this and other updated shots and tags at a vet appointment before you leave.
While On The Road
Does your pet have a favorite toy or blanket? Bring it! Making your new or used RV comfortable for your family means including your pet's needs and wants, too.
Also, plan for frequent stops to let your pet out for a walk, to run and play, and stretch their legs. Pets don't like feeling cooped up any more than you do, and they'll appreciate stopping to play and relieve themselves.
Pet Friendly RVs
Believe it or not, some RVs have your furry family members in mind! For example, many of our Grand Design Imagine RVs for sale feature a pet feeding dish that slides in and out for your convenience, so your pet can have its own place to eat that keeps the food and water contained and mess-free.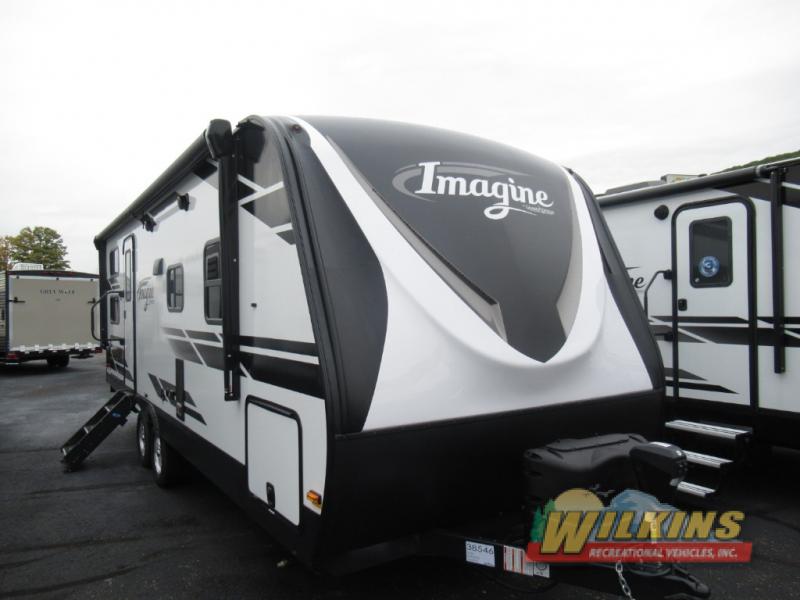 If you have questions about these or other kinds of RVs that are pet-friendly, contact us today! We'd love to help you pick out a new or used RV that's perfect for your entire family – including your four-legged family members!