RVing is a relaxing, stress-free past-time. There's nothing quite like packing up the necessities, grabbing a few friends and taking a weekend trip to the lake, mountains or National Park. Now you can prepare for your trip from the comfort of your own home with our new online parts and accessories store. Wilkins RV is proud to announce that we now have the option for you to order your parts/accessories online, making the process much faster and simpler for you!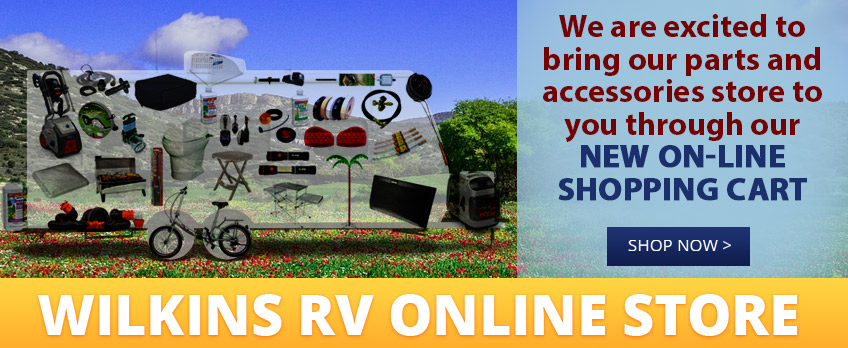 All that you need to do is go to our website, click on the "Parts" tab at the top of the page and you will be brought to our outstanding online store.  With over 6,000 RV parts and accessories, we have what you are looking for.
Looking for some popular RV accessories for your next camping trip or need some parts? Below are only a few of some great specials that we have.
Take a look at our Online Parts and Accessories Store and see some of our amazing products for yourself. If you have a question or would like to talk with a representative directly, you can feel free to contact us to ask about a specific part/accessory or to speak with one of our team members about any questions you might have.