Amid the hurry of our busy lives, it can be time-consuming to volunteer or get involved in a charitable cause. But the gratification and fulfillment it brings is so worthwhile. The village of Bath in Steuben County, New York, is home to a vibrant community of people who care about helping others.
Giving in simple ways assists people in need and helps you meet new people. It can teach you new skills and may improve your health and well-being, and there are many charitable organizations in and around Bath in need of volunteers. If you're looking for a way to give back to your community, you're in luck. Our team at Wilkins RV found four places to volunteer in Bath, New York.
Give a Helping Hand to Homeless Pets at Finger Lakes SPCA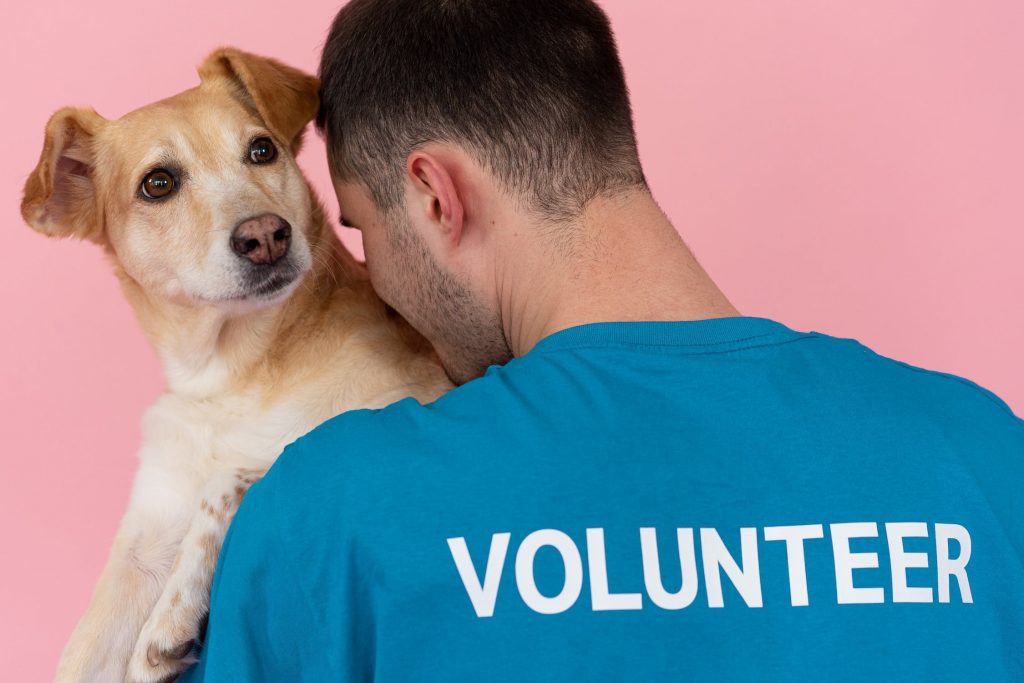 Pets are an integral part of our lives. They bring joy, love, and companionship, but not all pets have a loving home. Abandoned pets struggle to find food and refuge. Finger Lakes SPCA in Bath offers a haven for homeless pets and provides them with shelter and medical care. The SPCA values volunteers who pour out their hearts, time, skills, and unwavering support to help its team of dedicated staff who work hard to provide abandoned animals with the love and attention they deserve.
This nonprofit organization posts volunteer opportunities for those aged 18 and older on its website and social media pages. It encourages youth between 15 and 18 to email their interests and availability to the SPCA. Every day brings varied responsibilities at the shelter. Volunteer tasks can include washing and disinfecting food and water dishes, cleaning and sanitizing cages, practicing leash walking with dogs, playing games with cats, spot-cleaning the rooms, and socializing with the animals. When you volunteer or donate, you help support the Finger Lakes SPCA and give homeless pets a second chance at life.
Location: 72 Cameron St., Bath.
Hours: 11 a.m. to 4 p.m. on Monday, Tuesday, Wednesday, Friday, and Saturday.
Transform Lives and Empower Communities With Steuben County Habitat for Humanity
Steuben County Habitat for Humanity is part of a global nonprofit organization that helps working families in need build single-story homes. The team in Steuben County also provides training and access to resources that help families rehabilitate, preserve, and improve their shelter conditions. Steuben County Habitat for Humanity creates stable communities and works with sponsors, donors, and volunteers to serve people who need decent housing, regardless of race or religion.
Whether you're a skilled bricklayer, carpenter, or plumber or haven't ever picked up a tool, there's a place for you on a Habitat build site. Volunteers work side by side with impoverished families to restore dignity and contribute to the foundation of a stable and healthy community. There are plenty of opportunities to volunteer for adults and children. Volunteering can give pensioners purpose after retirement and help young people promote themselves on a college application.
The Habitat ReStore raises money by selling used and recycled furniture, appliances, and books to the public at discounted prices. You can donate goods in workable condition to Habitat ReStore and volunteer to assist in the store for a few hours each week. ReStore volunteer responsibilities include assisting customers, processing donations, and organizing the store layout.
Location: 3412 State Route 414, Corning.
Hours: 10 a.m. to 5 p.m. Tuesday through Friday and 10 a.m. to 2 p.m. on Saturday.
Contribute To Improving Someone's Life at The Arc Allegany-Steuben
If you're passionate about helping individuals with developmental disabilities lead fulfilling lives, volunteering with The Arc Allegany-Steuben is a great way to make a difference. The Arc is a nonprofit organization providing services and support to honor, educate, and adapt individuals with developmental disabilities and their families. Its community vision is to see opportunities in each other and provide self-sustaining financial support to carry out its mission of increasing awareness and building relationships.
The organization serves communities from Steuben and Allegany counties and offers residential, vocational, and clinical programs. It needs volunteers to assist with critical supplemental services, such as helping with a special event, a one-time project, or donating a certain amount of time each week or month. Whatever time you can offer, The Arc Allegany-Steuben uses it to improve the quality of life for people with disabilities.
Location: One Arc Way, Bath.
Hours: 8 a.m. to 4 p.m. Monday through Thursday and 8 a.m. to 3:45 p.m. on Friday.
Join the Fight Against Hunger at the Southern Tier Food Bank
The Bath area food bank is the perfect place to volunteer if you're looking for a way to impact the lives of people in your community and join the fight against hunger. A nonprofit organization, the Foodbank of the Southern Tier, builds and sustains hunger-free communities throughout the southern region of New York. It serves communities in Steuben, Tioga, Chemung, Broome, Schuyler, and Tompkins counties.
Programs include a mobile food pantry, school-feeding programs, and a no-cost distribution farmers market that provides fresh fruits and vegetables to children who may not have access to regular produce. The Bath Village food pantry operates from Turning Point Food Pantry at 23 Liberty Street, Bath, New York. Residents of Bath rely on the help of volunteers to sort and distribute food donations. Volunteers' responsibilities may include stocking shelves, packing food boxes, and handing out food.
Location: 388 Upper Oakwood Avenue, Elmira.
Hours: 8 a.m. to 4 p.m. Monday through Thursday and 8 a.m. to 1 p.m. on Friday.
So, there you have it. Four places to volunteer in Bath, New York, according to the team at Wilkins RV. Volunteering with any of these organizations can be an excellent way to give back to your community and enjoy the benefits of meeting new friends and developing new skills.
Did you like our volunteer suggestions? Did we miss one of your favorite charities in the Bath area? Drop us a line and let us know. We might add it to our list of recommendations. If you're in the market for a new RV, our team is ready to help equip you for your next adventure.