Shop Our Featured RVs
Great family RV! Private Bunkhouse!

MSRP:

$51,463

Wilkin's Discount:

$16,332

SALE PRICE:

$35,131

Churchville, NY

SHOP NOW

Cherokee back up camera system equipped!

MSRP:

$46,689

Wilkin's Discount:

$15,854

SALE PRICE:

$30,835

Bath, NY

SHOP NOW

OUTDOOR KITCHEN!!!!

MSRP:

$50,553

Wilkin's Discount:

$16,976

SALE PRICE:

$33,577

Victor, NY

SHOP NOW

MSRP:

$39,450

Wilkin's Discount:

$14,053

SALE PRICE:

$25,397

Clay, NY

SHOP NOW

Great family RV!

MSRP:

$31,939

Wilkin's Discount:

$8,432

SALE PRICE:

$23,507

Brewerton, NY

SHOP NOW

MSRP:

$59,541

Wilkin's Discount:

$21,228

SALE PRICE:

$38,313

Victor, NY

SHOP NOW

Very popular Floorplan with GREAT value!!

MSRP:

$48,752

Wilkin's Discount:

$16,465

SALE PRICE:

$32,287

Churchville, NY

SHOP NOW

Pantry for extra storage!

MSRP:

$41,876

Wilkin's Discount:

$12,398

SALE PRICE:

$29,478

Clay, NY

SHOP NOW

Booth dinette that converts to a bed!

MSRP:

$38,069

Wilkin's Discount:

$12,672

SALE PRICE:

$25,397

Brewerton, NY

SHOP NOW

6 Cu Ft Double Door Refrigerator

MSRP:

$33,521

Wilkin's Discount:

$13,523

SALE PRICE:

$19,998

Churchville, NY

SHOP NOW

Great family RV! Private Bunkhouse!

MSRP:

$41,766

Wilkin's Discount:

$10,002

SALE PRICE:

$31,764

Churchville, NY

SHOP NOW

MSRP:

$48,070

Wilkin's Discount:

$14,041

SALE PRICE:

$34,029

Fulton, NY

SHOP NOW

Dual Entry doors in this family style RV!

MSRP:

$48,643

Wilkin's Discount:

$15,337

SALE PRICE:

$33,306

Fulton, NY

SHOP NOW

WOW! A GREAT DEAL! REDUCED PRICE!

MSRP:

$42,535

Wilkin's Discount:

$12,543

SALE PRICE:

$29,992

Nichols, NY

SHOP NOW

MSRP:

$41,759

Wilkin's Discount:

$9,436

SALE PRICE:

$32,323

Clay, NY

SHOP NOW

LIGHTWEIGHT & Easy To Tow!

MSRP:

$36,471

Wilkin's Discount:

$13,103

SALE PRICE:

$23,368

Clay, NY

SHOP NOW

Great family RV!

MSRP:

$37,119

Wilkin's Discount:

$12,569

SALE PRICE:

$24,550

Victor, NY

SHOP NOW

Great couples coach!

MSRP:

$36,136

Wilkin's Discount:

$11,138

SALE PRICE:

$24,998

Victor, NY

SHOP NOW

MSRP:

$37,099

Wilkin's Discount:

$14,101

SALE PRICE:

$22,998

Churchville, NY

SHOP NOW

Lightweight single slide!

List Price:

$16,899

Wilkin's Discount:

$400

Our Price:

$16,499

Fulton, NY

SHOP NOW

Media soundbar! Large sofa! Wont last long!

MSRP:

$48,056

Wilkin's Discount:

$16,174

SALE PRICE:

$31,882

Nichols, NY

SHOP NOW

13 Foot cargo area!

MSRP:

$39,126

Wilkin's Discount:

$11,999

SALE PRICE:

$27,127

Fulton, NY

SHOP NOW

Convertible sofas!

MSRP:

$40,881

Wilkin's Discount:

$10,689

SALE PRICE:

$30,192

Nichols, NY

SHOP NOW

Light weight Toy Hauler!

MSRP:

$36,315

Wilkin's Discount:

$12,854

SALE PRICE:

$23,461

Brewerton, NY

SHOP NOW

French door refrigerator!

MSRP:

$211,194

Wilkin's Discount:

$70,133

SALE PRICE:

$141,061

Bath, NY

SHOP NOW

Roof mounted solar panel to go off-grid camping!

MSRP:

$68,548

Wilkin's Discount:

$23,159

SALE PRICE:

$45,389

Churchville, NY

SHOP NOW

Lots of living space!

MSRP:

$123,445

Wilkin's Discount:

$31,820

SALE PRICE:

$91,625

Victor, NY

SHOP NOW

BEAUTIFUL FIFTH WHEEL - COME SEE IT TODAY!

MSRP:

$90,832

Wilkin's Discount:

$22,838

SALE PRICE:

$67,994

Clay, NY

SHOP NOW

FOUR Door Refrigerator!

MSRP:

$115,307

Wilkin's Discount:

$26,442

SALE PRICE:

$88,865

Bath, NY

SHOP NOW

List Price:

$40,115

Wilkin's Discount:

$116

Our Price:

$39,999

Clay, NY

SHOP NOW

Loft Bunk Area

MSRP:

$99,590

Wilkin's Discount:

$29,173

SALE PRICE:

$70,417

Clay, NY

SHOP NOW

Fireplace, theatre seating and beautiful center island!

MSRP:

$87,472

Wilkin's Discount:

$22,123

SALE PRICE:

$65,349

Churchville, NY

SHOP NOW

Beautiful kitchen Island!

MSRP:

$90,381

Wilkin's Discount:

$23,180

SALE PRICE:

$67,201

Churchville, NY

SHOP NOW

Huge windows to take in all the views!

MSRP:

$91,493

Wilkin's Discount:

$28,266

SALE PRICE:

$63,227

Brewerton, NY

SHOP NOW

Luxury toy hauler!

MSRP:

$138,583

Wilkin's Discount:

$36,977

SALE PRICE:

$101,606

Fulton, NY

SHOP NOW

Additional loft bedroom!

MSRP:

$151,833

Wilkin's Discount:

$33,182

SALE PRICE:

$118,651

Bath, NY

SHOP NOW

THREE sofas AND a LOFT!

MSRP:

$127,466

Wilkin's Discount:

$45,855

SALE PRICE:

$81,611

Brewerton, NY

SHOP NOW

Additional loft bedroom!

MSRP:

$131,666

Wilkin's Discount:

$46,621

SALE PRICE:

$85,045

Victor, NY

SHOP NOW

MSRP:

$201,798

Wilkin's Discount:

$58,532

SALE PRICE:

$143,266

Churchville, NY

SHOP NOW

MANAGERS SPECIAL! Priced to Move!

List Price:

$68,998

Wilkin's Discount:

$19,000

Our Price:

$49,998

Churchville, NY

SHOP NOW

Wow What an AMAZING CLASS A DIESEL!!!

MSRP:

$395,038

Wilkin's Discount:

$58,715

SALE PRICE:

$336,323

Churchville, NY

SHOP NOW

Li3 Lithium Battery System included!

MSRP:

$176,076

Wilkin's Discount:

$42,953

SALE PRICE:

$133,123

Bath, NY

SHOP NOW

Li3 Lithium Battery System included!

MSRP:

$162,915

Wilkin's Discount:

$39,628

SALE PRICE:

$123,287

Churchville, NY

SHOP NOW

Diesel coach!

List Price:

$104,995

Wilkin's Discount:

$4,997

Our Price:

$99,998

Churchville, NY

SHOP NOW

Double slide motorhome!

MSRP:

$152,485

Wilkin's Discount:

$28,119

SALE PRICE:

$124,366

Victor, NY

SHOP NOW

Don't Wait!! Call NOW for this AWESOME CLASS-C!!

List Price:

$79,999

Wilkin's Discount:

$400

Our Price:

$79,599

Fulton, NY

SHOP NOW

Great Price on these Pop-Ups!! Will go FAST!!

MSRP:

$15,025

Wilkin's Discount:

$3,617

SALE PRICE:

$11,408

Victor, NY

SHOP NOW

Beautiful open floorplan!

MSRP:

$101,277

Wilkin's Discount:

$32,227

SALE PRICE:

$69,050

Churchville, NY

SHOP NOW

TWO BEDROOMS! King bedroom slide! Bunks! TONS of room!

MSRP:

$71,168

Wilkin's Discount:

$21,969

SALE PRICE:

$49,199

Nichols, NY

SHOP NOW

Amazing Private Bunkhouse Destination Trailer!!

MSRP:

$108,112

Wilkin's Discount:

$26,549

SALE PRICE:

$81,563

Victor, NY

SHOP NOW
Get Pre-Qualified
In Seconds!
No Impact on your Credit Score.
No SSN or DOB Required.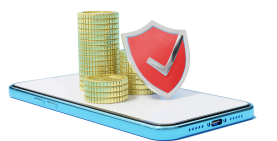 Browse By Manufacture or Brand
Welcome to Wilkins RV
#1 RV Dealer in New York
Bath, Brewerton, Churchville, Clay, Fulton, Nichols, Victor
For over three generations the Wilkins RV motto has been: We offer a huge selection of top quality RV's at the right price. Wilkins RV is a proud dealer of new and used motorhomes, travel trailers, fifth wheels, toy haulers, and tent campers from top names like Heartland, Forest River, Grand Design, Newmar, Coachmen, Gulf Stream and more.
In 1936, C. Wilkins Used Cars was founded as an auto detailing shop by Charles (Charlie) Wilkins. Originally, located in Hornell, New York, Charlie started selling RV's in the 1950's. Charlie's son, Ron Wilkins, took over the business in the early 1960's, changing the name to Wilkins RV and began selling iconic RV brands like Coachmen, Shasta and Mallard.
Learn More
Proud Members Of