Looking for a place where stunning natural landscapes and a thriving craft beer scene come together? Look no further than the Finger Lakes. If you're a beer enthusiast looking to explore the best breweries in this area, you're in for a treat. In this blog post, we'll take you on a flavorful journey through five of the top breweries in the Finger Lakes, each offering unique brews and a warm, welcoming atmosphere. So grab your pint glass, and let's dive right in!
Finger Lakes Beer Company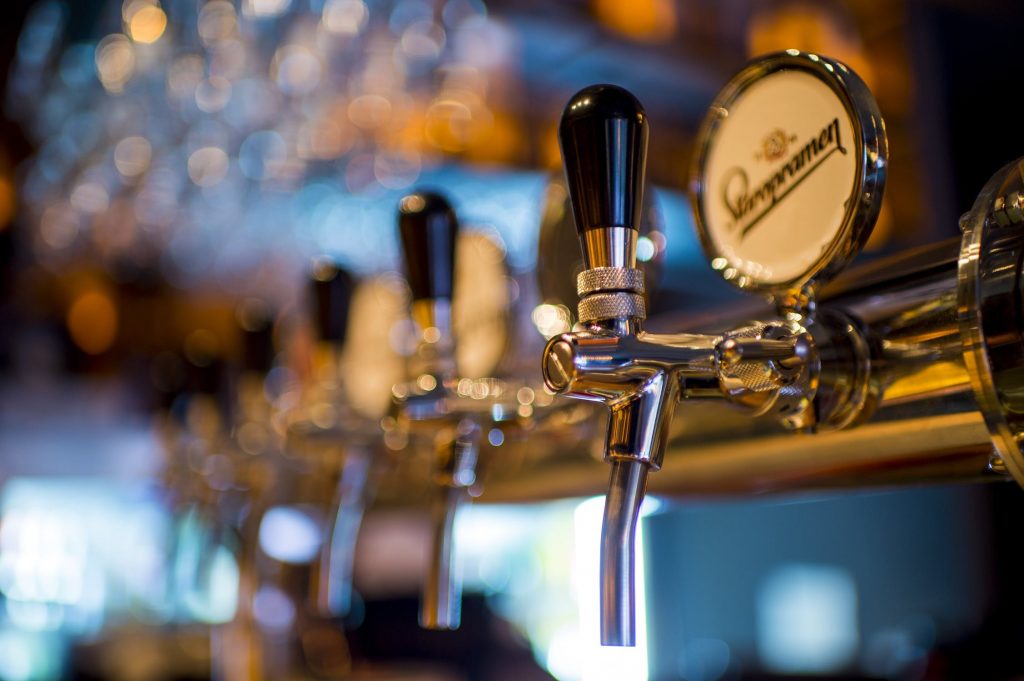 Located in Hammondsport, Finger Lakes Brewing Company is a must-visit for any beer lover in the region. This family-owned and operated brewery boasts a wide range of handcrafted beers, each made with locally sourced ingredients. From their refreshing pale ales to their rich stouts, there's something for every palate. The brewery's rustic taproom offers a cozy ambiance, perfect for enjoying a flight of their brews.
Three Brothers Wineries and Estates
While primarily known for their exceptional wines, Three Brothers Wineries and Estates also has a fantastic brewery on-site. Their War Horse Brewing Company focuses on crafting small-batch, artisanal beers that are sure to impress. From hoppy IPAs to smooth Pilsners, their diverse selection caters to all beer preferences. The brewery's picturesque location overlooking Seneca Lake adds to the overall experience.
Genesee Brew House
Situated in the heart of Rochester, Genesee Brew House combines history, innovation, and a passion for brewing. This brewery is housed in the original Genesee Brewing Company building, which dates back to 1878. The Brew House offers guided tours that take you through the brewing process and the history of the brand. Their beer selection includes classic favorites like the Genesee Cream Ale, as well as seasonal and limited-edition brews.
Ithaca Beer Co.
Nestled in the vibrant town of Ithaca, Ithaca Beer Co. is a beloved destination for beer enthusiasts. This brewery takes pride in using locally grown hops and grains to create their flavorful brews. From their flagship Flower Power IPA to their award-winning Apricot Wheat, each beer is crafted with care and attention to detail. The brewery's spacious beer garden provides the perfect setting to relax and enjoy their brews. To explore their beer offerings and plan your visit, check out www.ithacabeer.com.
Naked Dove Brewing Company
Located in Canandaigua, Naked Dove Brewing Company offers a delightful selection of handcrafted beers. This small-batch brewery focuses on quality over quantity, ensuring that each beer is brewed to perfection. From their smooth and malty Scotch ale to their hoppy and refreshing IPAs, there's something to suit every beer lover's taste buds. The brewery's taproom provides a cozy and inviting atmosphere, making it an ideal spot to enjoy a pint or two.
Great Breweries to Visit in Finger Lakes
The Finger Lakes region is a haven for beer enthusiasts, with its diverse and thriving craft beer scene. Whether you prefer hoppy IPAs, rich stouts, or smooth Pilsners, the breweries in this area have something to satisfy every palate. From the rustic charm of Finger Lakes Brewing Company to the historic Genesee Brew House, each brewery offers a unique experience that goes beyond just great beer. So, next time you find yourself in the Finger Lakes, be sure to visit these top breweries and immerse yourself in the local beer culture.
If you're itching to explore the Finger Lakes region and indulge in its fantastic breweries, why not start by visiting Wilkins RV? With a wide range of RVs to choose from, our dealership can provide you with the perfect home-on-wheels to tour the area.