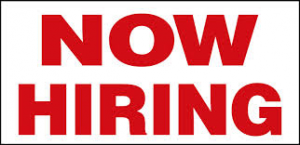 SERVICE WRITER/ADVISOR: Bath Location
 Prefer 1-2 years of experience as a Service Writer in either dealership or high volume automotive service center
Requirements:
 A minimum of 2 years experience is preferred but not required,
  motivated individual who enjoys working in a fast-paced environment
Professional appearance,
 strong communication skills,
Positive attitude, strong work ethic, professional conduct
We Offer:
Competitive wages,
Health/Dental Insurance, Paid Vacation,
401K, Unlimited Income Potential, Flexible Hours.
Interested individuals should contact
Primary Duties & Responsibilities
Greets, establishes, and  maintains a positive rapport with customers
Assists customers in determining needs; promotes our products, accordingly.
Estimates cost of repair and prepares itemized service order
Initiates service orders, secures customer's signature, and closes when completed
Develops a keen understanding of all of our products and services.
Understands effective service sales processes and actively seeks sales opportunities.
Maintains good communication with customer and follows up after work is completed to ensure satisfaction
Understands customer's needs, committed to exceed customer expectations every day.
Complies with all company policies and procedures.
Wilkins RV offers a generous compensation package that includes health, dental, 401K, paid vacation, a 5 day work week, and a professional working environment with job specific training and advancement opportunities.  We are an Equal Opportunity Employer.
Call now: 800-724-2105, or email resume to sales@wilkinsrv.com