Are you a first time camper, brand new to the world of RVing? If so, you're in for a treat. You can enjoy and explore the world around you, see new places with your family, and make memories that will last for years to come. Here are some tips for your first camping trip to help it go as smoothly as possible.
Get to Know Your Stuff
Don't wait until you get to the campground to learn the ins and outs of your new or used RV! Spend some time exploring and mastering its features. Familiarize yourself with the appliances, electric, and dump needs. Nothing will tank your first camping trip faster than fumbling around with gadgets or settings that you haven't used before. You might even want to spend a night or two in your RV out in your own driveway, using the features and appliances, before the trip just to familiarize yourself with it!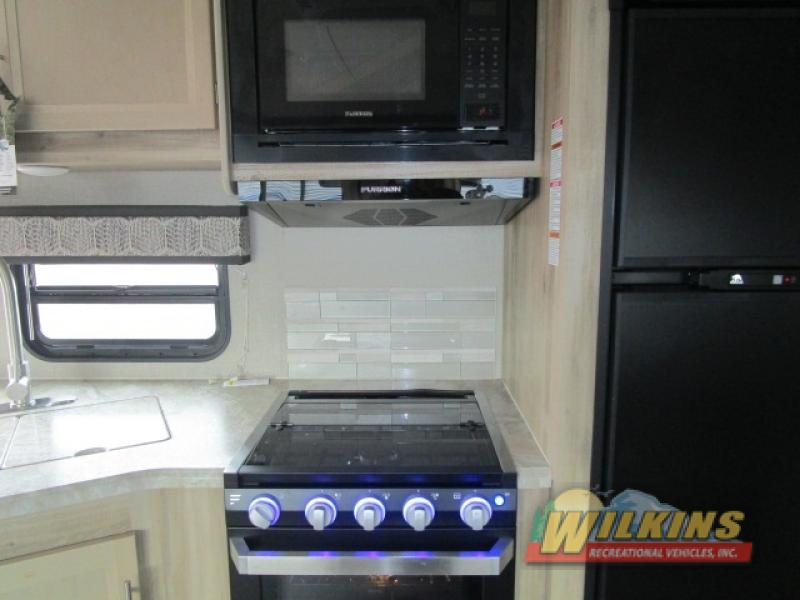 To that end, also take a practice drive. Hitch up your RV and haul it around. Put it in reverse. Maneuver turns and angles. The more you practice ahead of time, the better off you'll be on your first camping trip!
Make a Meal Plan
If you don't have a meal plan, you can plan on overspending your meal budget – by a LOT. Consider quick and easy breakfast items that can easily store in your RV's kitchen pantry, such as oatmeal packets. Prep dinner meals in advance and store in gallon size freezer bags that you can pull out in the morning to thaw and cook later.
Of course, you may want to treat yourself to a restaurant meal here and there, but if you don't have a plan in place ahead of time, you'll find yourself eating out – and spending more – than you'd intended during your first camping trip.
Give Yourself Time – And Patience
Allow more time than you think is necessary to travel to your campsite. And allow a lot more time (think double) than you think is necessary for set up. Take a breath, give yourself some patience, and remember that this is not just a fun vacation, it's also a learning experience. So there might be a learning curve along the way. Giving yourself extra time to travel and set up will help avoid scenarios where you're pressed for time. Nobody likes setting up camp as the sun is setting, so plan your schedule generously and your first camping trip will go a lot smoother.
Are you a veteran RVer? What tips would you give for first time campers? We'd love to hear them. Do you have questions about shopping for a new or used RV? We can also help with that. Contact us today!