Have you ever wanted to enjoy fantastic vacations with your family in a new or used RV – but the thought of buying an RV seems daunting? After all, it is a significant financial investment to make, and not a decision you should make lightly. Then add in some potential confusion over which kind of RV is right for your family, and the last thing you want is to experience buyer's remorse. We've made it easy for you to enjoy the benefits of RVing without the long term commitment!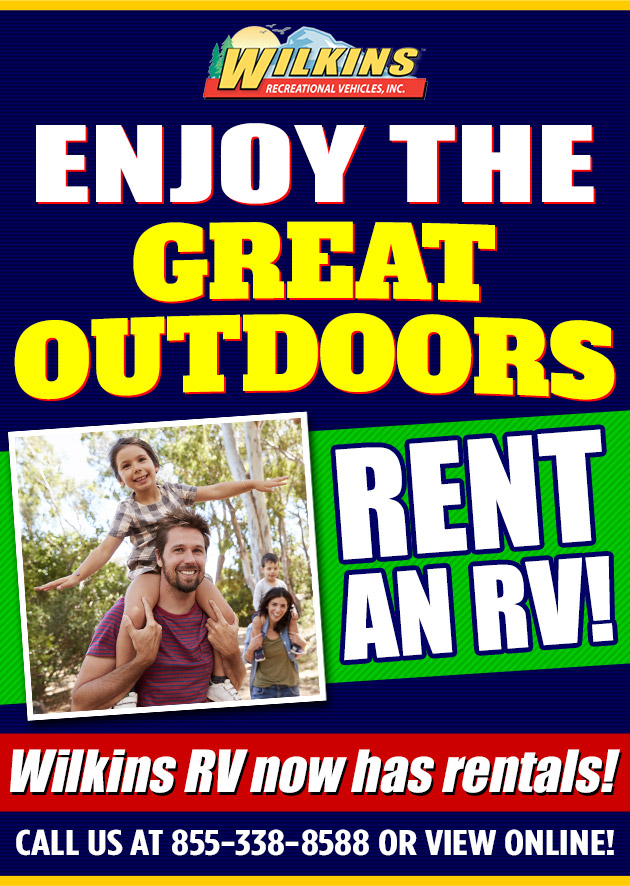 Say Goodbye to Buyer's Remorse
Lucky for you, we have rental RVs available for your family's upcoming excursions. Rent an RV from us! We can help you pick out the perfect unit in our available rental RVs. Browse what we have available in our rental RV inventory here, and check out the details on each unit: what floor plan features it includes, how many people it accommodates, and so on.
Once you've settled on the rental RV you want, all you have to do is fill out a Rental Request Form, which you can access by clicking on any of our available rental RVs. The form needs just a few details, including the following:
Your anticipated pick up and drop off dates
The number of people you need to accommodate in the RV
Where you're headed for your destination
A quick bit of additional contact information, such as your name, email address, and phone number, and your rental request is in! We'll contact you within 24 hours to confirm!
Apply Your Rental Fee to a Purchase
If you loved renting your RV from us and decide you're wanting to purchase something similar, we'll apply your rental fee directly to your purchase price! Contact us for the details.
Enjoy Affordable Vacations
Taking a vacation has never been so affordable! Our rental RVs are priced by the night, but you can enjoy them heavily discounted at a weekly rate. Our rental RV inventory is always fluctuating, so if you don't see anything right away that seems right for you, be sure to check back. Or contact us to inquire about something to suit your needs. We're ready to help you get on the road and enjoy the great outdoors!