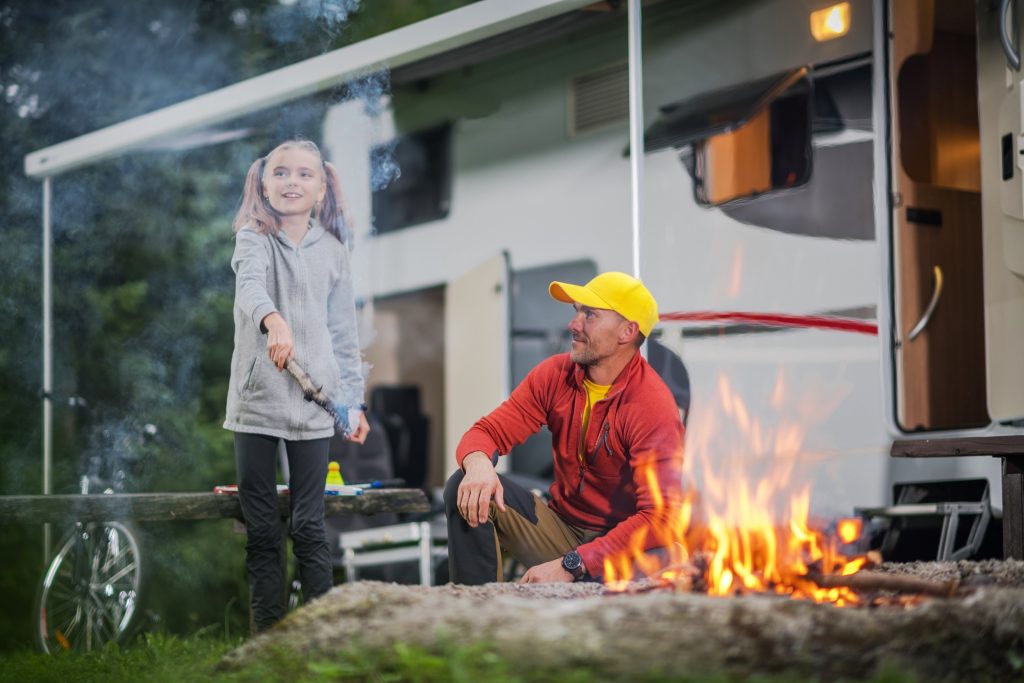 Recreation vehicles (RV) are a great option when going on a road trip; you can use them when vacationing with your significant other, family, or friends. You will enjoy exceptional privacy, comfort, and convenience when on the road and later during the vacation.
Fortunately, you do not need to own an RV to enjoy its benefits; you can rent one when planning vacations. This blog discusses essential decision points to consider when renting an RV for your next trip.
Planned Locations
Many campgrounds have areas to park RVs. However, some campgrounds have more spots, room, and availability for RV campers. Knowing your planned camping spots' RV capabilities can help you determine what size of RV you need to rent and the amenities you need to have on your RV.
Some campgrounds might only allow RVs up to a certain size, while others might be available for larger and longer RVs. Additionally, some campgrounds might have hookups for water, electricity, and sewer. However, some may not, and some may only allow up to a certain amount of usage. Determine what a campground offers to decide what RV you can rent. That way, you won't be stuck without the right amenities.
Number of Occupants
The number of people going on a vacation determines the capacity of the RV you should rent. Couples going on a honeymoon vacation may rent RVs with a capacity of three or four people. In contrast, families on vacation may require larger RVs of up to 10 people.
Sometimes, clients rent smaller RVs to save on cost. However, renting a small RV may have negative implications that dampen your vacation experience. For example, you may overcrowd the RV, lowering its comfort and indoor air quality. Moreover, you risk damaging the RV fixtures, incurring avoidable expenses.
Rent the right-capacity RV to make your road trips as comfortable as possible; every occupant will have adequate personal space.
Towing Requirements
Part of planning your RV vacation includes deciding whether you want to bring your car or not. Suppose you want access to your car during the vacation. You will likely choose a destination or travel trailer that you can tow with your car. You can then detach the trailer whenever you need your car for other reasons.
However, vacationers ought to assess their vehicles' towing capacity when selecting a travel trailer. You do not want to overwork your car by towing a heavy trailer. Instead, you may opt for a motor home and leave your car behind. Alternatively, you may hire an extra driver should you want to rent a motor home and still bring your car.
RV Features
RVs offer different features depending on the intended purpose. For example, some RVs have indoor and outdoor kitchens, whereas others offer one. Moreover, some RVs have retractable awnings, whereas others do not. Thus, people planning outdoor activities may select RVs with outdoor kitchens for barbecue parties and awnings for shade.
You may also want to confirm that the RV has additional features like a water heater, refrigerator, air conditioner, cookers or burners, and a considerable freshwater capacity.
Daily or Weekly Rental Rates
RVs have different rental rates depending on factors like size, features, and types. For example, motor homes often cost more than travel trailers because they do not require towing, offering convenience.
Moreover, rental rates may increase with bed capacity. Your decision should account for all the factors to get the most affordable RV without compromising comfort.
People planning vacations should consult RV rental companies to select a suitable trailer for their next trip. If you are interested in renting an RV, contact Wilkins RV for professional advice on choosing an RV that matches their needs.