Shop Our Featured RVs See All »
Great Couple's Coach!

MSRP:

$39,031

Wilkin's Discount:

$16,033

SALE PRICE:

$22,998

Payments from:

$219 /mo.

Churchville, NY

SHOP NOW

Spacious Couples Coach!

MSRP:

$45,672

Wilkin's Discount:

$17,674

SALE PRICE:

$27,998

Payments from:

$259 /mo.

Nichols, NY

SHOP NOW

Dual entry bathroom!

MSRP:

$52,705

Wilkin's Discount:

$19,707

SALE PRICE:

$32,998

Payments from:

$305 /mo.

Nichols, NY

SHOP NOW

Spacious! Great floorplan!

MSRP:

$52,524

Wilkin's Discount:

$19,526

SALE PRICE:

$32,998

Payments from:

$305 /mo.

Churchville, NY

SHOP NOW

Rear Kitchen - Must See!

MSRP:

$56,975

Wilkin's Discount:

$20,977

SALE PRICE:

$35,998

Payments from:

$333 /mo.

Nichols, NY

SHOP NOW

Awesome Family Bunkhouse!!

MSRP:

$56,960

Wilkin's Discount:

$19,962

SALE PRICE:

$36,998

Payments from:

$343 /mo.

Churchville, NY

SHOP NOW

A FANTASTIC FAMILY RV!!!

MSRP:

$33,924

Wilkin's Discount:

$11,926

SALE PRICE:

$21,998

Payments from:

$210 /mo.

Nichols, NY

SHOP NOW

A GREAT FAMILY MODEL!!

MSRP:

$34,810

Wilkin's Discount:

$12,812

SALE PRICE:

$21,998

Payments from:

$210 /mo.

Churchville, NY

SHOP NOW

A FANTASTIC FAMILY RV!!!

MSRP:

$43,821

Wilkin's Discount:

$15,823

SALE PRICE:

$27,998

Payments from:

$259 /mo.

Churchville, NY

SHOP NOW

A FANTASTIC FAMILY RV!!!

MSRP:

$43,927

Wilkin's Discount:

$15,929

SALE PRICE:

$27,998

Payments from:

$259 /mo.

Nichols, NY

SHOP NOW

SPACIOUS FLOOR PLAN

MSRP:

$43,927

Wilkin's Discount:

$15,929

SALE PRICE:

$27,998

Payments from:

$259 /mo.

Nichols, NY

SHOP NOW

We've Teamed Up With Gulf Stream to Offer PRICE BUSTER SAVINGS on this RV!

MSRP:

$46,184

Wilkin's Discount:

$19,186

SALE PRICE:

$26,998

Payments from:

$250 /mo.

Clay, NY

SHOP NOW

We've Teamed Up With Gulf Stream to Offer PRICE BUSTER SAVINGS on this RV!

MSRP:

$39,814

Wilkin's Discount:

$20,816

SALE PRICE:

$18,998

Payments from:

$181 /mo.

Clay, NY

SHOP NOW

We've Teamed Up With Gulf Stream to Offer PRICE BUSTER SAVINGS on this RV!

MSRP:

$39,514

Wilkin's Discount:

$20,516

SALE PRICE:

$18,998

Payments from:

$181 /mo.

Churchville, NY

SHOP NOW

We've Teamed Up With Gulf Stream to Offer PRICE BUSTER SAVINGS on this RV!

MSRP:

$39,814

Wilkin's Discount:

$20,816

SALE PRICE:

$18,998

Payments from:

$181 /mo.

Bath, NY

SHOP NOW

We've Teamed Up With Gulf Stream to Offer PRICE BUSTER SAVINGS on this RV!

MSRP:

$48,241

Wilkin's Discount:

$18,243

SALE PRICE:

$29,998

Payments from:

$278 /mo.

Bath, NY

SHOP NOW

Great outdoor kitchen area!

MSRP:

$45,583

Wilkin's Discount:

$15,072

SALE PRICE:

$30,511

Payments from:

$282 /mo.

Bath, NY

SHOP NOW

Amazing Rear Bunkhouse!

MSRP:

$44,433

Wilkin's Discount:

$18,435

SALE PRICE:

$25,998

Payments from:

$241 /mo.

Clay, NY

SHOP NOW

Booth dinette that converts to a bed!

MSRP:

$49,404

Wilkin's Discount:

$24,702

SALE PRICE:

$24,702

Payments from:

$235 /mo.

Bath, NY

SHOP NOW

Bunk beds & outside kitchen!!

MSRP:

$41,427

Wilkin's Discount:

$14,527

SALE PRICE:

$26,900

Payments from:

$249 /mo.

Churchville, NY

SHOP NOW

WE'RE MOVING! ASK ABOUT OUR SPECIAL PRICING ON THIS CAMPER!

MSRP:

$79,279

Wilkin's Discount:

$37,103

SALE PRICE:

$42,176

Payments from:

$390 /mo.

Victor, NY

SHOP NOW

Unlock Savings with this AMAZING Brookstone 398MBL!!

MSRP:

$120,703

Wilkin's Discount:

$41,198

SALE PRICE:

$79,505

Payments from:

$643 /mo.

Clay, NY

SHOP NOW

Bunks beds AND Dual Entry!

MSRP:

$108,265

Wilkin's Discount:

$38,267

SALE PRICE:

$69,998

Payments from:

$566 /mo.

Clay, NY

SHOP NOW

MSRP:

$144,915

Wilkin's Discount:

$54,850

SALE PRICE:

$90,065

Payments from:

$729 /mo.

Bath, NY

SHOP NOW

WE'RE HAVING A MOVING SALE! ASK ABOUT OUR SPECIAL PRICING!

MSRP:

$110,408

Wilkin's Discount:

$43,527

SALE PRICE:

$66,881

Payments from:

$541 /mo.

Victor, NY

SHOP NOW

WOW!! AWESOME 3-SLIDE DESTINATION TRAILER!!!

MSRP:

$106,727

Wilkin's Discount:

$39,193

SALE PRICE:

$67,534

Payments from:

$546 /mo.

Bath, NY

SHOP NOW
ALL INCLUSIVE 
Pricing
No Hidden Fees...EVER!
Don't Pay EXTRA!
We will never artificially "lower" our prices by hiding fees and charges in after-sale paperwork. What you see is what you get, because at Wilkins RV, we believe integrity is the basis for all our products and services.
Rentals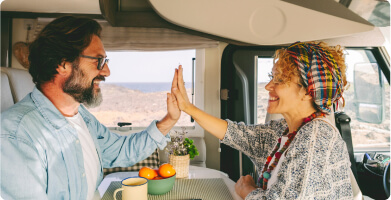 RENTALS
Service Department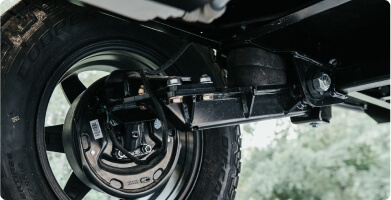 SERVICE DEPARTMENT
Tow Guides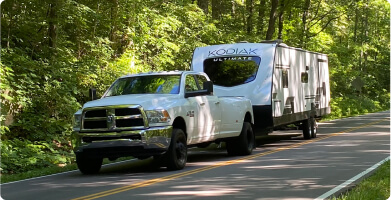 TOW GUIDES

Browse By Manufacturer or Brand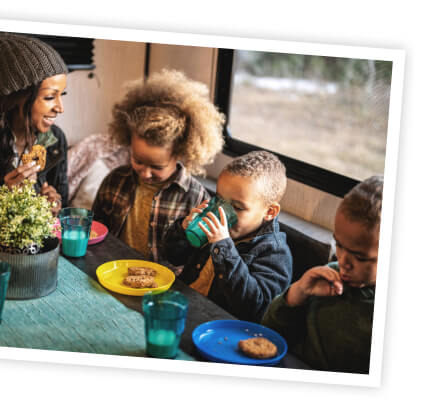 Great dealership, fantastic ownership and customer service. Would highly recommend anyone to purchase a camper from these guys vs the big stores.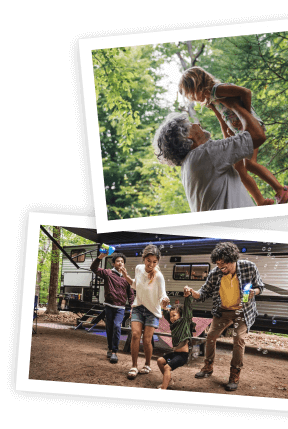 About Wilkins RV
For over three generations the Wilkins RV motto has been: We offer a huge selection of top quality RV's at the right price. Wilkins RV is a proud dealer of new and used motorhomes, travel trailers, fifth wheels, toy haulers, and tent campers from top names like Heartland, Forest River, Grand Design, Newmar, Coachmen, Gulf Stream and more.
In 1936, C. Wilkins Used Cars was founded as an auto detailing shop by Charles (Charlie) Wilkins. Originally, located in Hornell, New York, Charlie started selling RV's in the 1950's. Charlie's son, Ron Wilkins, took over the business in the early 1960's, changing the name to Wilkins RV and began selling iconic RV brands like Coachmen, Shasta and Mallard.
Read More
Proud Members Of